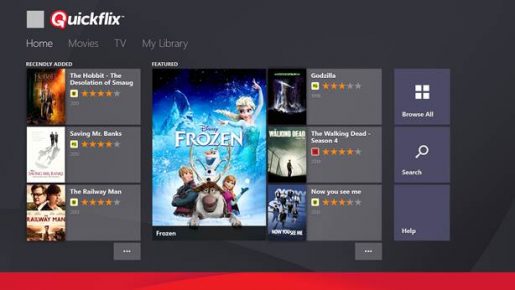 Quickflix, New Zealand's leading movie and TV streaming service, has finally made its way onto the Xbox One.
Quickflix on Xbox One allows New Zealand customers to stream numerous TV shows and movies from the comfort of their couch. You can subscribe to the service giving you access to both standard and HD content. Since Netflix is not available in New Zealand, Quickflix is the best alternative to it.
Paddy Buckley, Managing Director Quickflix NZ said, "We're delighted to extend our partnership with Microsoft even further and for Quickflix to be the first movie and TV subscription streaming service available on the Xbox One in New Zealand. We aim to offer Kiwis compelling alternatives to traditional television viewing and this launch gives Xbox One owners yet another way to watch great entertainment."
Steven Blackburn, Xbox Business Lead for Microsoft New Zealand said, "Offering our fans Quickflix on Xbox One is a great addition to our growing entertainment catalogue. Fans were pleased to receive Quickflix on Xbox 360 and now Xbox One fans can enjoy the same offering.
"With Xbox One we have a vision to deliver the best games and entertainment. The addition of Quickflix helps us strengthen this offering and we're sure people will enjoy the great line up of local and international content."
Quickflix is now available on both Xbox One and Xbox 360.