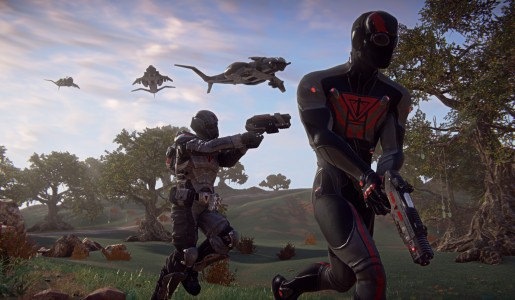 Planetside 2 is another popular MMO from Sony Online Entertainment, but this one focuses heavily on the futuristic first-person shooter element of it all.
During their weekly livestream on Twitch for Planetside 2, Creative Director, Matt Higby talked about his recent trip to SCEA to show them the latest Playstation 4 build of the title (seen at around the 7:00 mark). He spoke about how it was "Running at 1080p and a smooth frame rate". He also mentioned that the title will be on display at E3 this year and that fans will get a chance to check it out from themselves at this years MLG in Anaheim.
Hopefully Planetside 2 will enter Playstation 4 beta soon and fans will be able to start their endless fight.