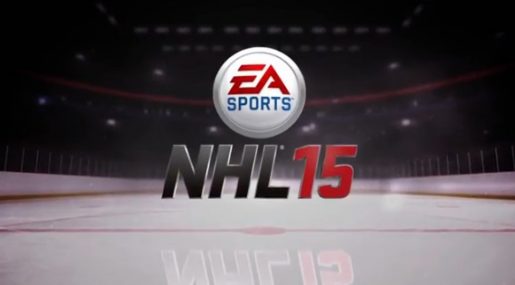 The NHL Playoffs are heating up right now with the second round of matchups, so it seemed like a perfect time for us to get our first glimpse of NHL 15 from EA Sports. They have chosen to do this by releasing the first teaser trailer for the game today.
While we don't get to see any actual game footage, we see the sights around the rink, including the last second reveal of a Red Wings player to end the trailer. Along with the trailer, we got information about some of the new additions to the game, including 12 player collision physics and a new commentary team. One of the most impressive inclusions are the living crowds.
NHL 15 sets a new standard in videogames with over 9,000 individual crowd models with 4x the animations of previous generations. Take a look through the glass and you'll see fans hold up signs with your name on them, costume wearing superfans, or even sections full of team rivals rooting against you. Feel their behavior change after dropping the gloves, landing a big hit, or scoring a clutch goal. The crowd is alive.
The full list of new additions can be found right here. NHL 15 will launch sometime this fall for PlayStation 4, Xbox One, PlayStation 3, and Xbox 360.