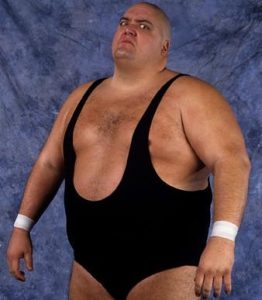 King Kong Bundy has given an opinion on whether or not he will be in WWE 2K15.
A fan asked him on twitter if he was looking forward to WWE 2K15. Bundy replied "depends on the payday".
King Kong Bundy was featured in last year's WWE 2K14 as he was a part of that game's "30 Years of WrestleMania" mode.
The issue of pay has been a concern for legends wanting to be in WWE 2K15. Mick Foley has already voiced his opinion that it's unlikely he'll be in the new game as a protest for the little money former wrestlers will get to be in it.