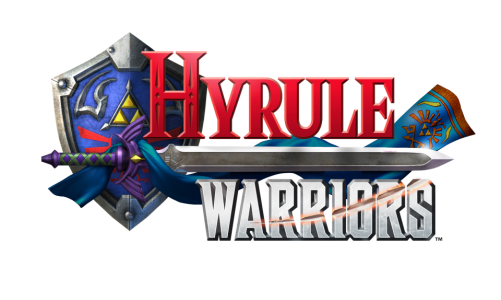 The news just won't stop coming for Hyrule Warriors this week. Over the last few days we've learned some details about new characters in the game along with plenty of new screenshots. Now, we've received a little more with the official logo and premise revealed by Nintendo.
Thanks to the official Nintendo website, we have an official premise from Nintendo for the game, which revealed a little different name for Shia in the US version, Cia:
Cut down entire legions of enemies as Link, Impa and other Legend of Zelda characters using over-the-top powerful Dynasty-Warriors-style moves. This tour de force through the beloved locales of Hyrule will have you battling the fiercest enemies in Zelda history. Think tactically and conquer missions in the most efficient way you can to save Hyrule!

The delicate balance of the Triforce has been disrupted, and Hyrule Kingdom is once again being torn apart by a dark power, this time lead by Sorceress Cia. Now it's up to the legendary hero Link to face hordes of enemies and find the missing Princess Zelda™. Advance the story to unlock new playable characters with unique moves and weapon types. Collect Rupees and other useful items to upgrade weapons and craft badges, which you can use to bolster each warrior's abilities. Then unleash the full power of your attacks with intense combos to clear wave after wave of Bokoblin hordes. You'll have to get your gloves dirty to save Hyrule this time.
Hyrule Warriors will be releasing later this summer in Japan, with an unannounced release date in the US.