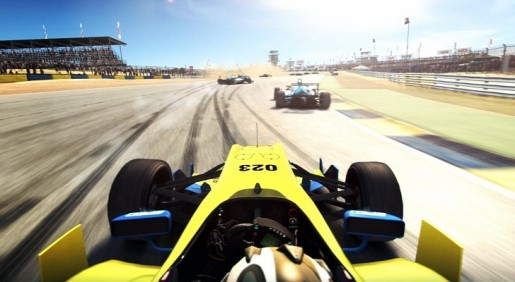 Codemasters has now revealed the requirements you need on your PC to run GRID: Autosport.
GRID: Autosport is the newest game in the series which will also be hitting the PS3 and Xbox 360. It comes out just a year after GRID 2.
GRID: Autosport is coming out in North America on June 24th and Europe on June 27th.
Check out the PC requirements:
Minimum:

OS: Windows Vista, Windows 7 or Windows 8
Processor: Intel Core 2 Duo @ 2.4Ghz or AMD Athlon X2 5400+
Memory: 2GB RAM
Graphics: Intel HD3000 or AMD HD2000 Series or NVIDIA Geforce 8000 Series
Network: Broadband Internet connection
Hard Drive: 15GB available space
Sound Card: Direct X compatible soundcard

Recommended:

OS: Windows Vista 64 bit, Windows 7 64 bit or Windows 8 64 bit
Processor: Intel Core i7 or AMD FX Series
Memory: 4GB RAM
Graphics: Intel HD5200 or AMD HD7000 Series or NVIDIA GTX600 Series minimum 1GB RAM
Network: Broadband Internet connection
Hard Drive: 20GB available space
Sound Card: Direct X compatible soundcard

Supported Graphics Cards

Intel HD3000 Series, HD4000 Series, HD5000 Series

AMD Radeon HD2000 Series, HD3000 Series, HD4000 Series, HD5000 Series, HD6000 Series, HD7000 Series, R7 Series, R9 Series

NVIDIA GeForce 8000 Series, 9000 Series, GTX200 Series, GTX400 Series, GTX500 Series, GTX600 Series, GTX700 Series

AMD Fusion A8 or higher