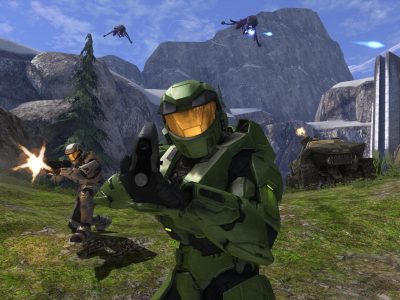 A new world record has been set for the fastest speed run playing Halo on "Legendary".
For those that have played Halo, you will know how hard the "Legendary" difficulty setting can be. This didn't seem to deter Andrew "goatrope" Halabourda who managed to beat the game in a mere 1:38:57. That's pretty fast even playing the game on an easier difficulty setting.
Halabourda beat the previous time of 1:41:15. The quickest speedrun ever in Halo was a time of 1:19:55, but that was on easy mode.
You can check out Halabourda's world record below: