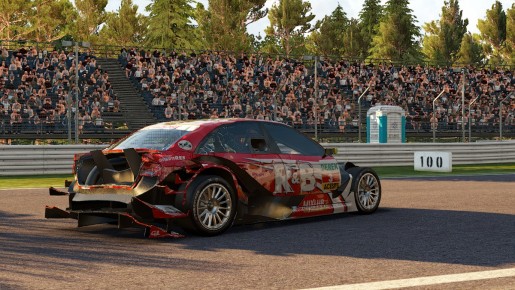 Project Cars is starting to be known as one of the best looking racing game to ever be produced. However what happens to shiny brand new cars? They always end up smashed.
Finally, Slightly Mad Studio has unveiled numerous damage states for some of the worlds nicest cars. Decent drivers, who have the ability to handle the realistic racing, will most likely not see the majority of the worst damage. Players like myself are sure to trash a number of incredible vehicles however.
While most of the released screenshots of Project Cars has been from the PC version Sony recently provided screenshots from the PlayStation 4 version. To check out what the title will look like running on the PS4 click here!
Project Cars will be out later this year.
Check out the screenshots below: