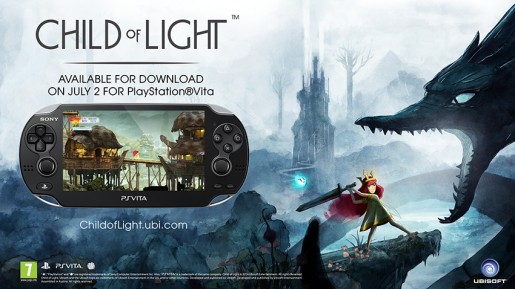 Child Of Light has been a great success for Ubisoft in the media and it seems like the perfect fit for the Vita as they have announced today.
Child Of Light is a re-imagining of classic fairytales set with the art style that imitates watercolor artworks. It really is a joy to look at as it is to play. It is set to release on the Playstation Vita July 2nd.
Child of Light is now available to download on Xbox Live for the Xbox 360 and Xbox One, the PlayStation Network for the PlayStation 3 and PlayStation 4, the eShop from Nintendo for the Wii U, and PC Digital.