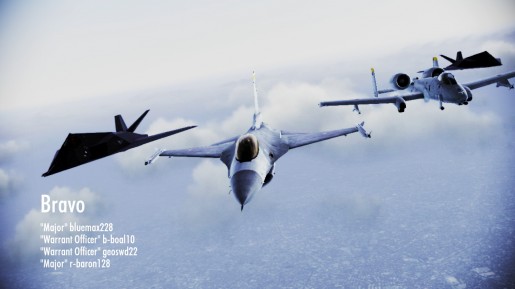 Bandai Namco has announce that Ace Combat Infinity is now available on PS3 from today.
Ace Combat Infinity is a free to play version of the beloved series. The game is a PS3 exclusive and can only be downloaded on the PlayStation Store.
Ace Combat Infinity, developed internally at Bandai Namco by the famed PROJECT ACES team delivers an evolution of the classic flight-action genre fans around the world have loved throughout the franchise's 20 year history. Players will take on elite enemy forces in co-op campaign missions as they team up with three ace pilots and compete against a rival team of four players to take out as many enemies as possible. Outmaneuver and outflank the opposing team in a dogfighting race to get the most kills against a common enemy.
A solo campaign is also available for fans who want to step into the shoes of a mercenary ace pilot and strike though the sky in a near-future world in a series of perilous missions. Players will also be able to customize their aircraft with weapons, enhancements, and a wide variety of paint jobs to ensure that their planes stand out from the rest of the squadron. These customization rewards will be given out for successfully completing solo and co-op missions.