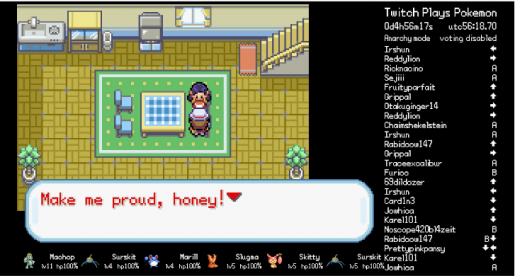 Twitch Plays Pokemon has scratched another game off their list as they have now beaten Pokemon Emerald, though it did take multiple days to take down the Elite Four. Rather than moving onward to Pokemon Platinum on the Nintendo DS, the next game in line is Pokemon FireRed.
In the hopes of bringing back the magic of the original run, Pokemon FireRed will add a very intriguing mechanic known as the randomizer. The randomizer changes up completely where all Pokemon are located in the game, as well as the movesets.
This also includes the starter, which led to our female trainer A starting off with a Machop, with our rival Green having a Horsea as their starter. This may very well be the shake-up that Twitch Plays Pokemon really needed.