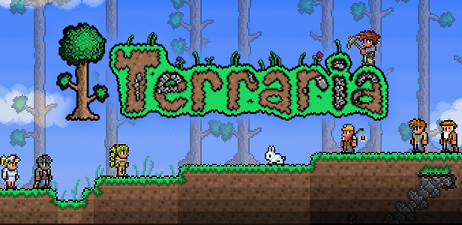 Terraria is an action-adventure game that released back in 2011 for the PC, with a release for Xbox 360, PlayStation 3, and PS Vita being spread throughout 2013. Now, 505 Games has revealed some very good news for those that own the game for the latter three platforms.
The console and handheld versions of the game are receiving a massive update that is completely free to download. There are way too many additions to name here specifically, but you can check out the full list of additions right here. For a little peek, the update will add over 100 items, which are partially seen below:
-10 new ores
-4 new wood types
-31 new brick types
-12 new wing types
-29 new tinker combinations
-Over 50 paintings that can be collected randomly throughout the world
-8 new friendly NPCs
-4 new bosses
-Over 100 new enemies
-Over 15 new pets that can be found in chests and dropped rarely off enemies
This update is live now for Terraria on Xbox 360, PlayStation 3, and PS Vita, so go download away!