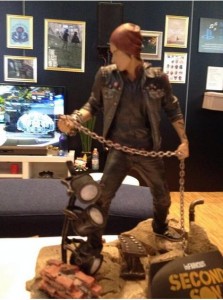 Sony is selling cool looking Delsin statues from inFamous: Second Son at PAX East today.
Sony Santa Monica tweeted the following:
Just 77 of these will be sold exclusively here Booth #608, tomorrow, 10AM – bow down to @SuckerPunchProd #PSPAX
Thousands of gamers usually attend PAX East every year. If you live in Boston and love inFamous: Second Son, you better get in early to get the Delsin statue if you have not got one already.