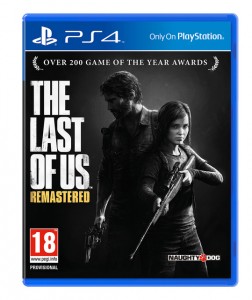 After so many leaks, Sony has finally officially revealed The Last of Us Remastered is heading to the PS4.
The Last of Us Remastered on PS4 will be released in Summer 2014. The game will have lots of improvements over the original PS3 release. Thanks to the power of the PS4 the graphics will have higher resolution character models, improved shadows and lighting and more. It will also be in native 1080p.
All in-game cinematics will also have exclusive director's commentary with Creative Director and Writer, Neil Druckmann; Game Director, Bruce Straley; Voice Actor, Troy Baker, who plays Joel; and BAFTA Award winning Voice Actress, Ashley Johnson, who plays Ellie.
To top this all off, the game includes all of the following:
-Left Behind single player expansion
-Abandoned Territories multiplayer map pack
-Reclaimed Territories pack – details will be coming soon on exactly what is included
If you pre-order The Last of Us on PS4, you get the following bonuses:
-100 Supply Points (XP) for use in Factions mode
-Two special bonus skins for Joel and Ellie which will be unlocked after your complete the single player campaign
-Increased Crafting Speed for use in the Single Player Campaign
-Increased Healing Speed for use in the Single Player Campaign
-9mm Reload Speed Increase Upgrade for use in the Single Player Campaign
-Rifle Clip Capacity Increase Upgrade for use in the Single Player Campaign