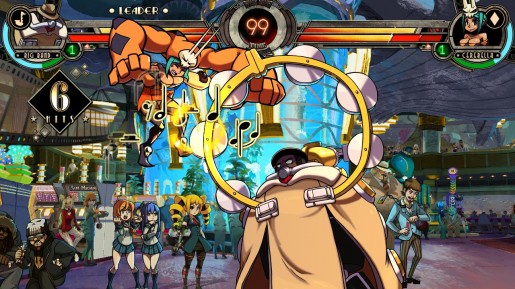 Skullgirls Encore is about to receive its first ever male character next week.
The character's name is Big Band and he's pretty huge. He was a former cop and is now turned into a huge robot. He's kind of like RoboCop but on steroids.
The Skullgirls Encore DLC that includes Big Band will be free for a limited time only. Not only do you receive Big Band, but you also get a new stage, story mode and tutorial.
The Skullgirls Encore DLC is coming April 22nd for the PS3 and PC. The Xbox 360 version will be getting it soon after.
Check out the trailer below: