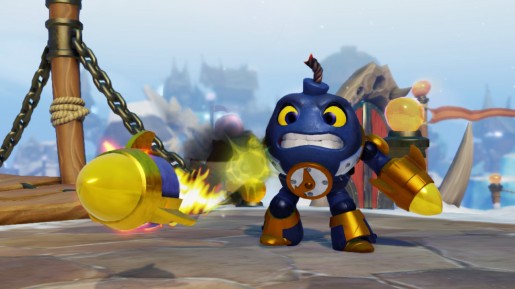 The next Skylanders game could be called Skylanders: Trap Team according to retail listings.
Amazon Spain has a listing called "Skylanders: Trap Team" up. The game could be called "Ranger Team" or Team Ranger" as well if the translation in Spanish is accurate says Esperino. Either way, it looks like a new game will be out later this year.
The launch date for Skylanders: Trap Team is being listed as October 10th and it will be out for the Wii, Wii U, PS3, PS4, Xbox 360, Xbox One and Nintendo 3DS.
Activision will be announcing the new game officially next week. Then we will know the true name of the game.