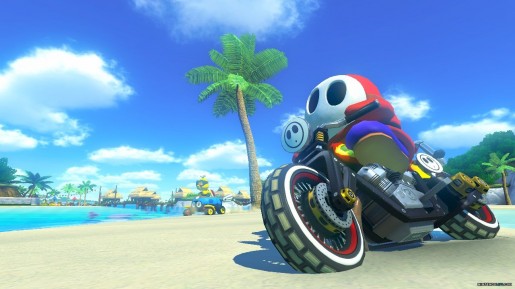 Mario Kart 8 is set to release in a little over a month, so of course places are starting to reveal some of their pre-order bonuses involved with the racer. As a result, Best Buy has revealed quite a different but very fitting pre-order bonus.
If you pre-order Mario Kart 8 at Best Buy either in store or online, you will receive $10 in gas cash. This is a perfect bonus for a racer like this, especially when it helps with buying something as expensive as gas is these days. The gas cash can be redeemed online and then able to be used at any gas station around the country that takes MasterCard.
If you are interested, make sure to get your pre-orders in before Mario Kart 8 releases on May 30 for the Wii U.