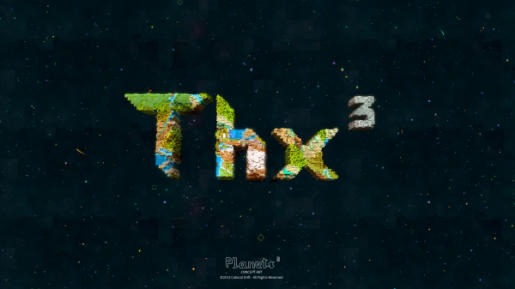 Cubical Drift's in development title Planets³ has just hit its Kickstarter funding goal of $250,000!
The voxel based game offers a mix of role play game, adventure, dungeon crawler and building elements. The multiplayer title is set in a multi-planet system where individual planets comprise of approximately 30 trillion blocks.
Planets³ Project Director Michel Thomazeau took time to thank everyone that has helped turn their dream project into a reality.
'We are incredibly grateful to every backer we have for believing in our dreams of a Cubical world. The kind words, encouraging each other and helping us to get featured on websites all over the world has helped us to fund. Without you guys, there would be no Planets³. The love for our game is both very heartwarming and endearing – we can't thank you enough."
Check out the games successful Kickstarter campaign by clicking here. With eleven days to go there are plenty of stretch goals including Mac support and additional block types that could be added to the game.