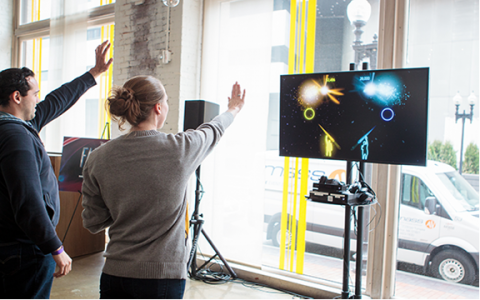 Disney Interactive and Harmonix Music Systems today reveal additional tracks for the upcoming "Disney Fantasia: Music Evolved".
"Disney Fantasia: Music Evolved" is a breakthrough musical motion video game inspired by Disney's classic animated film "Fantasia." After being selected as the legendary sorcerer Yen Sid's new apprentice, players are transported to a breathtaking world where music and magic combine to transform extraordinary interactive landscapes in entirely new and creative ways.
Newly announced tracks that will appear in the game are:
· Peter Gabriel – "In Your Eyes"
· Gorillaz – "Feel Good Inc."
· Cee Lo Green – "Forget You"
· Elton John – "Rocket Man"
· Wolfgang Amadeus Mozart – "Eine Kleine Nachtmusik"
Disney Fantasia: Music Evolved will be released in Spring 2014 for the Xbox 360 and Xbox One.