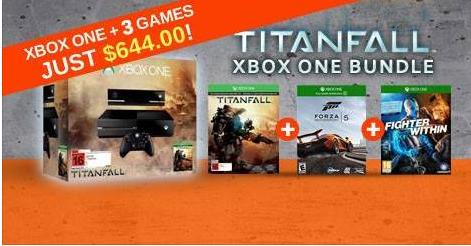 New Zealand retailer Mighty Ape is offering a huge Xbox One bundle that is arguably the best deal you can get in the country.
We already posted EB Games' deal that included an Xbox One console plus four games for $738NZD. Mighty Ape is countering that with a bundle of their own.
Mighty Ape is offering the Xbox One bundle that includes Titanfall, Forza Motorsport 5 and Fighter Within. The price of all this is only $644NZD. You also even get an exclusive messenger bag to go along with it.
An Xbox One usually retails for $749NZD on its own while a PS4 retails for $649NZD on its own in New Zealand. This deal is pretty good if you have not bought the console already!
If you want to buy this bundle, simply click here