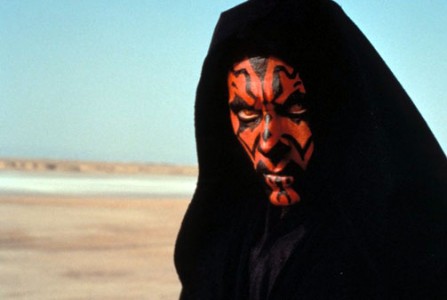 LucasArts could have made a game based on the popular Darth Maul, but the game was canceled.
Developer Red Fly was to release a stealth-based action game based on Darth Maul. Many people know him as the cool villain from Star Wars Episode 1: The Phantom Menace.
Game Informer revealed this news in its May issue. The game was heavily inspired by Batman: Arkham Asylum and was to be released for the PC, PS3, Xbox 360 and Wii U.
LucasArts was considered to buying out Red Fly to work on the game. The buyout never happened and LucasArts canceled the game and let go of 70 employees in the process.
Kind of sad this Darth Maul game never materialized, but we got Star Wars Kinect instead…