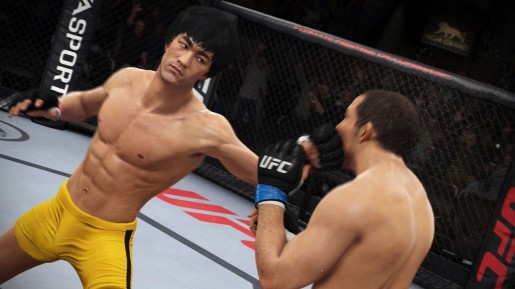 Electronic Arts has confirmed that it will be releasing a demo for the upcoming EA Sports UFC video game.
EA did not mention when the EA Sports UFC demo will be out, but the game is coming out June 17th for the PS4 and Xbox One. Presumably, the demo should be out a few weeks before the game actually comes out.
In case you missed it, Bruce Lee will be in EA Sports UFC as a special bonus fighter. You unlock him immediately if you pre-order the game. He can also be obtained if you finish the career mode if you choose not to pre-order.
Check out the latest trailer from the game below: