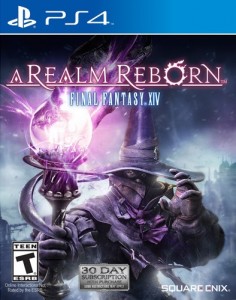 Square-Enix will be opening their beta for Final Fantasy XIV on the Playstation 4 for all newcomers starting April 4th, with a bonus for previous players.
Following the previous beta period from last month (Feb 22nd – March 3rd), Final Fantasy XIV will be open to test for anyone with a Playstation 4 and PSN account. Starting April 4th, players can explore Eorzea as a quick look before the game's official launch later this month. As an added bonus, players with characters on either the PC or PS3 platform will be able to use their current heroes on PS4 during this beta wave. There will be no content or character wipes, so everything you've accomplished during this beta weekend will transfer forward into the full release of Final Fantasy XIV.
Final Fantasy XIV is also available as a free upgrade from the PS3 platform. To migrate over to Sony's new console, players will be able to access the cross-play feature starting April 11th. As a word of precaution, this is a one-way transfer and the PS3 license will irrevocably be transferred into a PS4 license. To play on both platforms, you will need to purchase a second copy of the game.
Final Fantasy XIV will launch on the Playstation 4 in North America on April 14th. You can check out our review of the original release of A Realm Reborn HERE.