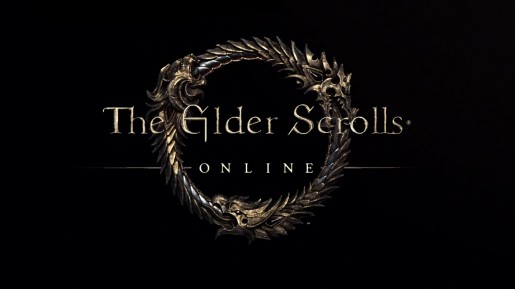 The Elder Scrolls Online is one of the most anticipated MMO games of 2014. Since its announcement, a lot of fans have been eagerly awaiting the chance to step foot inside Tamriel where they may finally be able to venture through familiar locales that they trekked before in past Elder Scrolls games, as well as new areas never before explored in the series. Sticking to its pay-to-play model rather than free-to-play, Zenimax and Bethesda stand by their decision as they try to prove that what they now offer (and will offer) in The Elder Scrolls Online is a unique experience and something worth paying for in the months to come.
Just like in the past The Elder Scrolls game, it will start you off in an area as a prisoner. In this case, the starter area is Cold Harbour, where your soul is imprisoned by the Daedric Prince Molag Bal. With your destiny tied to saving Tamriel, you will be set free by Lyris Titanborn, who gives you a job to free the Prophet who will help you find a way to escape the prison.
As soon as you set the Prophet free and you step in the starter zone in Tamriel, you will then be given a chance to explore the vast world the game has to offer. Depending on what pact — Daggerfall Covenant, Ebonheart Pact, and the Aldermi Dominion — you choose at the character starter screen, you will begin your quest in a different starting zone.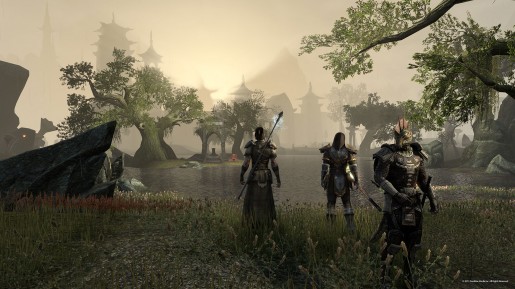 For fans of The Elder Scrolls series, this game takes place a thousand years before Skyrim. What you will see here are familiar places in the locations that many have seen before while others will be new and refreshing. Trekking through the lands of Tamriel, regardless of what faction you choose, will give you all sorts of different stories that will make each faction unique and will convince you to play them when you get your character to level 50. Expect over hundreds, even thousands, of quests that you can do. This doesn't include the end-game content, which we'll talk about in the coming weeks. Fans who decided to commit to this game should be willing to spend hundreds of hours as that is how long it will take before they can finish just the main quests.
Compared to other MMOs, questing in The Elder Scrolls Online is what you would expect in an Elder Scrolls game. It's not as boring as others since the majority of the quests done in this game have a story and will most likely pique your interest while doing them. Objectives will be somewhat boring at times as some will ask you to pick a certain amount of items and so on. However, the story that goes behind the quests will be good enough to motivate players to get them to see how the quest will end. Similar in past Elder Scrolls games, there are times you will be given an option whether or not you want a NPC to die or live on. Pretty much questing in this game will be very familiar to those who have played an Elder Scrolls game before.
Spotting quests will be easy. As you journey through Tamriel and other locales in this game, characters looking for your help will have an arrow above their head. Simply talking to them will give you an option to do their quests. The dialogue within the quests are heavy and it's what you would expect in an Elder Scrolls game, which they will have a nice set of voice overs. Don't worry about reading endless texts when it comes to quests as it simply doesn't exist in this game – except if you decide to read books that are scattered throughout dungeons, and towns.
The Elder Scrolls Online Review

,