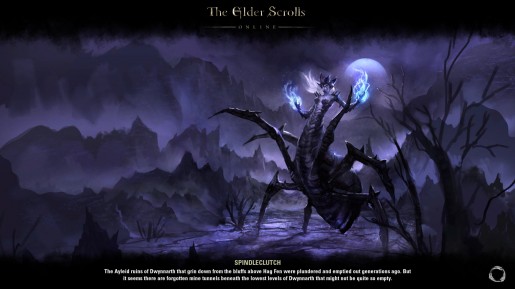 Spindleclutch is one of the three dungeons that you can tackle at the very beginning of the game. If you are up to killing some spiders and would like to see what group dungeons are like in The Elder Scrolls Online, feel free to challenge what lies ahead in the Spindleclutch dungeon.
Recommended Level: 14
SPINDLECLUTCH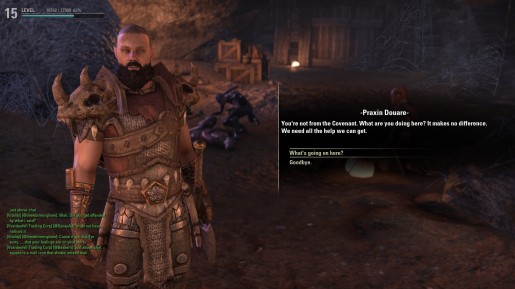 Story Quest: If it's your first time doing this dungeon, talk to Praxin Douare. He will task you to find one of his buddies at the end of the cave. Agree and get ready for some spider-killing action.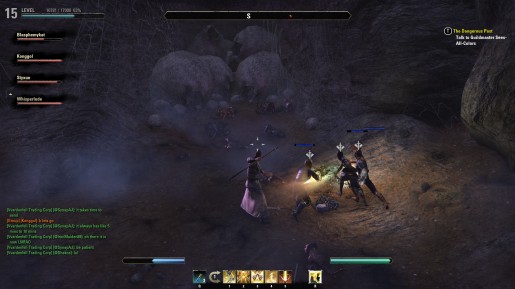 On the first half of the dungeon, you will fight a lot of spiders. Since there are a lot of them that can attack you all at once, it's best if you have someone in your group that can do an AOE skill that can take them out all at once.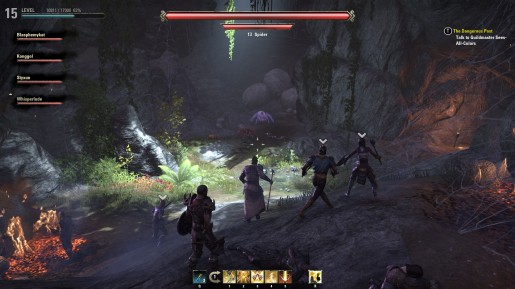 Objective #1: Clear Cave 1.
Spindle Kin is waiting for you at the end of the first section of the cave. Before taking it out, have the tank take out the little spiders first to make it easier to focus on Spindle Kin. Once they're dead, focus on Spindle Kin while avoiding its AOE attack.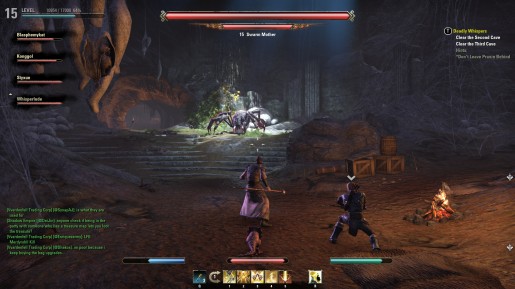 Objective #2: Clear Cave 2.
Swarm Mother is the second mini-boss that you will get to fight. This mini-boss will summon Spider Hatchlings that can distract the group. Have the DPS take out the hatchlings then focus on the Swarm Mother.