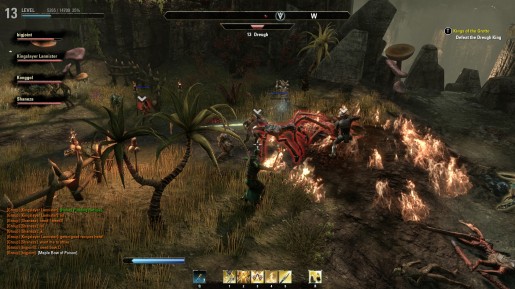 Following the defeat of Ozozai, the next area that you will go through will have a lot of Dreugh's. The mobs in this area are quite easy to handle. Just don't get overwhelmed and stay calm.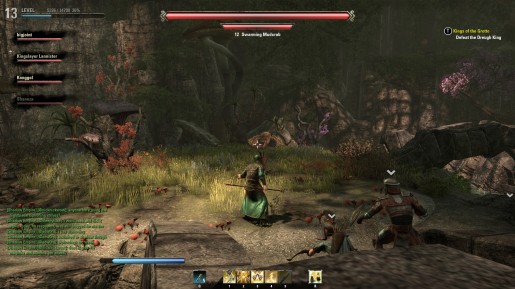 Just before fighting the Dreughs' King, you will have to face a mini boss called Swarming Mudcrab. Before fighting him, make sure that the tank gets the aggro of the little crabbies beneath him. Once they're down, take the Swarming Mudcrab down.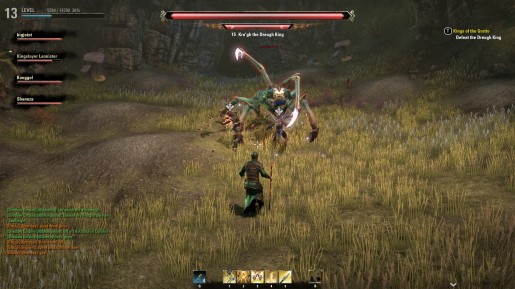 At the final area of the grotto, you will finally face Kra'gh the Dreugh King. One of the mechanics that the group needs to learn on this boss is that Kra'gh loves launching its thunder AOE strike. Whenever you see a an AOE red circle coming from him, immediately get away from it. Aside from that, the boss will just randomly attack anyone, despite the tank holding its aggro.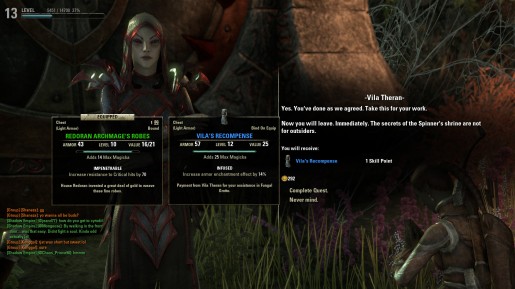 After the king is dead, talk to Vila at the end of the dungeon to receive your reward.