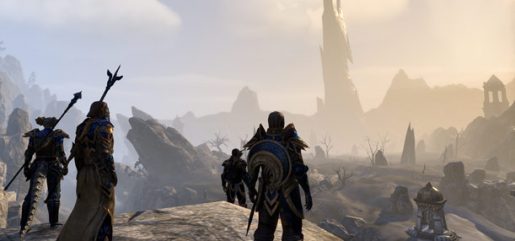 Just a couple of days following the worldwide release of The Elder Scrolls Online on PC and Mac, Zenimax already revealed today more details of the upcoming first content patch that will further expand the adventure of subscribers in Tamriel.
The first content patch players can expect is Craglorn, a new adventure zone for gamers who are already in the Veteran rank. Those who love doing more dungeons and a massive PvE boss fight with up to twelve players, the Craglorn what you should be looking forward to.
So far, no release date has been revealed, but hopefully it releases sometime in the next few weeks. Check out the video of Paul Sage to learn more about the upcoming patch.