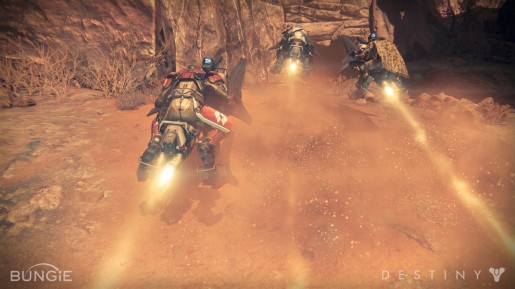 For those eagerly awaiting the release of Destiny later this year then you will be happy to know that Activision has released four brand new screenshots of Bungie's next title.
One of the screenshots depicts the Shirke bikes that gamers will get their hands on in game. The two greyed out levels show how the ambient occlusion has been used to give Density its stunning looks. The final screenshot is one of the greyed images but with the full in game textures. It shows how a simple environment has been tailor made and then converted into the awesomeness that gamers expect from a next generation Bungie game.
Unfortunately, gamers will all have to wait for a while to play the full game as the release date is currently September 9th, 2014 for PlayStation 3, Xbox 360, PlayStation 4 and Xbox One.