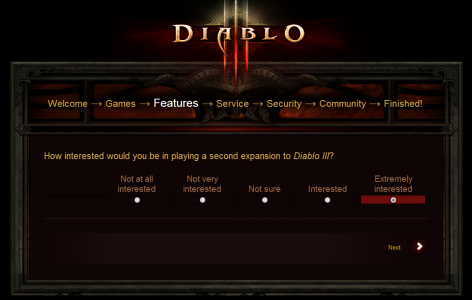 Blizzard has compiled a new survey asking fans of a possible second expansion pack for Diablo 3.
If you played Diablo 3's Reaper of Souls, that might not be the only expansion pack released. This might be the tip of the iceberg as they are contemplating a second expansion pack with this new survey.
Fans of Diablo 3 should take part in the survey if they want to shape how the second expansion plays like. It's pretty cool how Blizzard is asking for fan feedback for future content for the game.