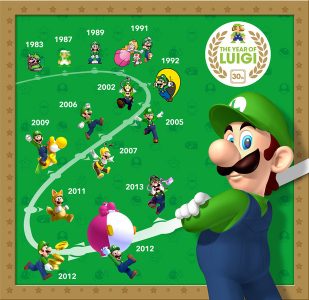 The Year Of Luigi started early last year and continued throughout the year with releases like Luigi's Mansion: Dark Moon and Mario & Luigi: Dream Team last year. However, the Year of Luigi did not end on December 31 for some reason, but rather now.
Shigeru Miyamoto took to Miiverse to post the following message:
Hi everyone, thanks so much for your warm comments for Luigi! We selected a few of the comments and placed them on our website. Just select the internet browser icon or the link at the end of this post to go to the page and have a look! Well, ahem…now, without further ado… I hereby declare the Year of Luigi closed! Thank you all so very much for your kind support over the course of the year! Even though the Year of Luigi has come to a close, I hope you will continue to cheer on Luigi. Thank you!
Now the question is whether Nintendo will come up with another character to base a year around now that the Year of Luigi is over.