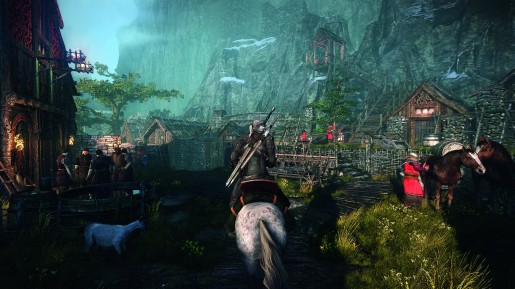 CD Projekt RED has revealed they are not holding back on The Witcher 3: Wild Hunt when it comes to the game's visuals.
CD Projekt's global head of marketing Tomasz Jarzębowski said the following during an interview with the Sydney Morning Herald:
Because we are developing the game for the Xbox One, PS4 and PC, we go nuts in terms of visuals. We want the game to look as beautiful as possible," Jarzębowski said. "I think we are in a good moment, we don't have to choose between better graphics or performance on either PC or consoles now, we can just create the best looking game possible.
CD Projekt have commented in the past that The Witcher 3: Wild Hunt is unable to be released for the PS3 and Xbox 360 because they were not powerful enough to handle the game. This is good news for those that want to see awesome graphics.
The Witcher 3: Wild Hunt will be released on the PC, PS4 and Xbox One sometime in 2015.