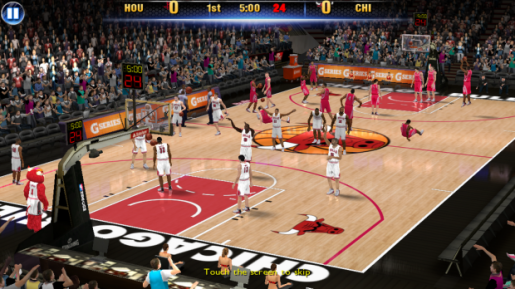 NBA 2K14 has finally been released on Android many months after the game came out on other platforms.
If you own an android device, now you can play one of the best basketball games around with NBA 2K14. The game costs $7.99 and is 1.1GB in size. There is also another 1GB you have to download too for "resources" as pointed out by androidshock.
The controls for NBA 2K14 on Android have been rearranged to fit portable devices. Not to mention the graphics look pretty good too for a mobile release.