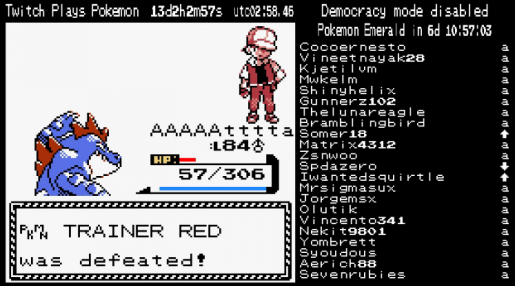 We've been bringing you updates over the last month for the amazingness that is Twitch Plays Pokemon. While not as hyped or watched as the first playthrough of Pokemon Red, Pokemon Crystal has now been beaten in less than two weeks.
This includes 16 gyms across Johto and Kanto, the Johto Elite Four and Pokemon Trainer Red. It is pretty incredibly how fast this game was completed, especially with the extremely difficult Pokemon Trainer Red at the end. The really cool part is that the person who is doing this hacked the rom for Crystal to give Red his team from the initial playthrough, including Lord Helix and Bird Jesus.
For those that have an interest in seeing Red being taken down, you can watch most of the final battle in the video below. The Twitch Plays Pokemon Emerald journey will begin very soon.