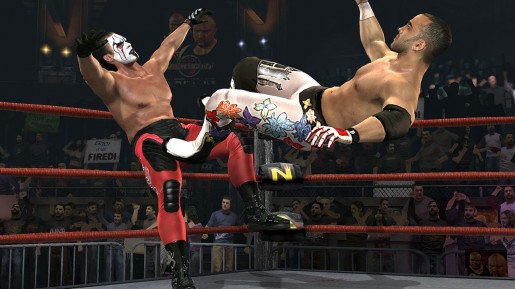 TNA Wrestling has not released a new game in years, but the company is still thinking of making one.
During a Q&A session, a fan asked TNA President Dixie Carter if the company is planning on releasing a new video game.
Here's what she said:
Would love to have one. Working on something right now
There have been only two TNA games released over the years. The first one came out in 2008 and was made by Midway. It was okay, but a sequel was never made because of poor sales and Midway's closure. A cheap mobile TNA game was released and published by Namco Bandai. I don't think many people knows of this game's existence.
It has been speculated that Activision was interested in making a TNA game, but it looks like talks have died down. I'm sure Dixie Carter is working hard to close a deal with someone.