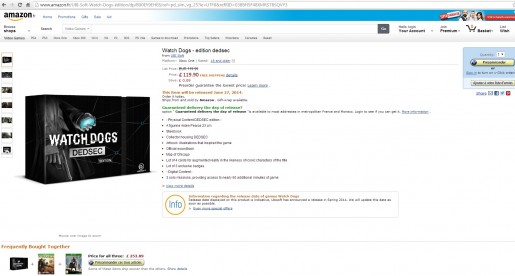 Amazon France may have outed the official release date for Watch Dogs.
Amazon France listed Watch Dogs and noted that the game's release date as June 27th. Since this is the European release date, the North American date could be June 24th if this turns out to be true.
Watch Dogs was supposed to be released last November, but Ubisoft decided to delay it to polish up the gameplay. Ubisoft has yet to officially comment on an official release date, so take this a a rumor for now.