As you may have seen in our review of South Park: The Stick of Truth, we considered it as one of the best licensed games ever made. Yes, the game has a nice feel of RPG elements to it, thanks to Obsidian, and with that, there a lot of things that players can do including several things that many people may forget.
The small town of South Park may be small but the town itself offers a lot of things that you can do. Those who are aiming to 100% complete the game, you will be required to explore every nook and cranny of the peaceful little town. If you just picked up the game, here's our essential tips and tricks that may help you as you recover the Stick of Truth from the Elves.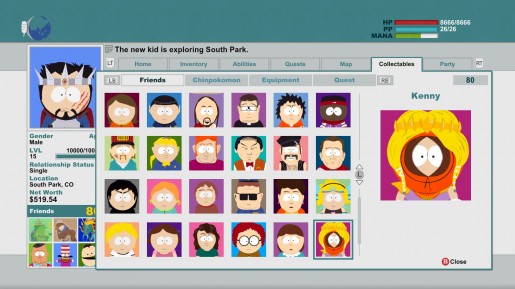 Get as Much Friends
With the Facebook interface implemented in the Stick of Truth, I highly advise to talk to everyone that you can see. Depending on the situation you are in, you can add them on their Facebook page and be their friend. Sure, you might think it's pretty useless but there are benefits of having so many friends on your Facebook page. Well, if you are looking to make your customized character powerful, perks can be unlocked by the amount of friends that you have. The more friends that you can add on your Facebook page, the more perks that you can unlock to make yourself unstoppable in South Park.