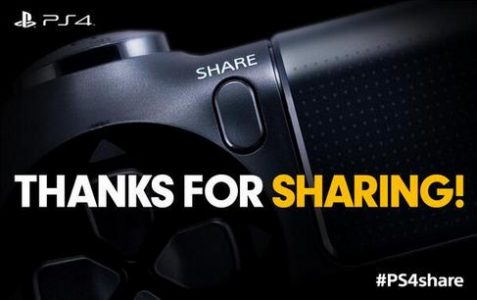 Sony has posted a fun fact stating that PS4 owners have shared their gameplay over 100 million times.
The official PlayStation twitter page shared the interesting fact:
Fun fact: Over 100 million shares have been captured by PS4 owners
As some people already know, pressing the share button on the DUALSHOCK 4 controller allows you to share you gameplay. You can share pictures and videos on Facebook and Twiiter. You can even livestream gameplay via Twitch too.
It's impressive that gameplay has been shared over 100 million times when there is only 6 million PS4 owners to far. Each owner must have shared their gameplay at least 16 times or more each.