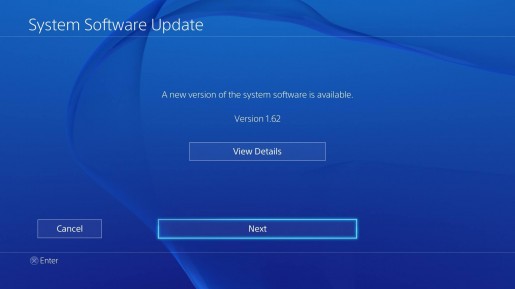 The next time you boot up your PlayStation 4, a firmware update (PS4 1.62) will be available for you to download.
If you are expecting that the new firmware will add some new cool feature on your PS4, you'll be disappointed. The PS4 1.62 firmware is simply a system stability patch. Make sure you have at least 350MB of space left on your hard drive.
Operation quality during use of some PlayStation 4 software has been improved.
Let's hope that the next firmware Sony will release, it will have some new features that we can use.