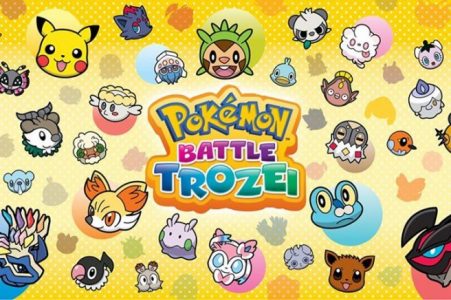 The Pokemon series has been known for a variety of different spinoffs over the years, such as Pokemon Snap and Pokemon Mystery Dungeon, but one that many tend to forget is Pokemon Trozei, or Pokemon Link Battle in Europe. Releasing on the Nintendo DS as a puzzle game that utilized the touchscreen well, it seemed like a match made in heaven. However, the spinoff never received another game in the series, until now. After nearly eight years, Nintendo has revived the Trozei series with Pokemon Battle Trozei! for the Nintendo 3DS.
Puzzle games have always been prevalent in gaming, whether going way back with games like Tetris or later games like Bejeweled. However, it seems like they are as relevant now as they have ever been thanks to mobile and Facebook gaming. Candy Crush Saga has taken the market by storm with the somewhat classic three item match mechanics that we've seen over the years, which has brought us many new and returning puzzle games of the sort, and Pokemon Battle Trozei! is one of those games.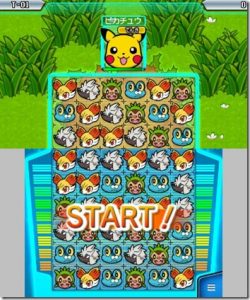 Unlike the first Trozei game on the Nintendo 3DS, this one is merely a downloadable title for the 3DS eShop. As a result, the game moves more away from the adventure mode based aspect of the original where you face off against trainers and replaces it with you just capturing wild Pokemon. However, don't take this to mean that the game is a complete downgrade, as the game just chooses to take a different approach.
You will be venturing across thirteen different zones in the game, with each full of their own individual levels. Within each of these levels, you will face off against a number of different Pokemon that vary by the level. Some you will only face off against three while others may expand to much higher numbers as you get further in the game, such as the Safari Zone. Every Pokemon that you defeat will be caught in a Poke Ball and join your roster of captured Pokemon. There are over 700 Pokemon available in the game, so you will be staying quite busy if you want to 100% catch them all.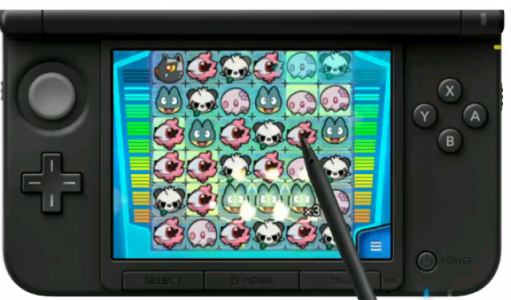 As aforementioned, this game features a lot of the same elements of the typical match three puzzle games. Thus, you will likely be able to jump in pretty quickly and get the hang on it. The bottom screen of your 3DS will provide a six-by-six grid of Pokemon for you to match, known as the Trozei Box, with the ability to match anywhere from three to six in row. By matching three or more Pokemon together, a Trozei is started, which can be built upon into much larger combos based around the first Pokemon matched in the Trozei. By matching five at a time, you can attack multiple Pokemon when facing more than one at a time, which is very important if you want to stay alive. The absolutely most vital aspect of your game is the Trozei Chance, which is activated by matching four Pokemon in a row followed by three within the same Trozei combo. This allows you to make matches with only two of a Pokemon, so you must move very quickly to match as many as you can to strengthen your combo.
Pokemon Battle Trozei! Review

,