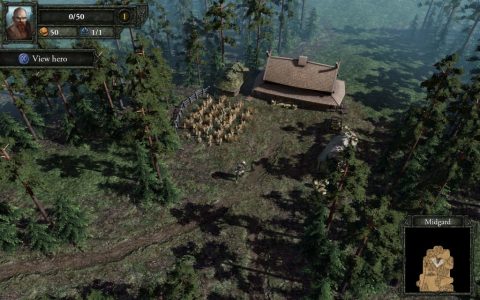 Paradox Development Studio has today issued a few images from Runemaster, their upcoming RPG based upon Norse mythology.
The screenshot shows off a small farm in the in game realm of Midgard. While the game will boost a lot of procedurally generated content the farm shows gamers what they can expect visually from the title. In game locations will eventually offer a range of locations including mountainous and urban environments. The other two images are newly released concept artworks from the Runemaster development team.
The game is being developed with the Clausewitz Engine currently exclusively for PC and is set for release in Q4.