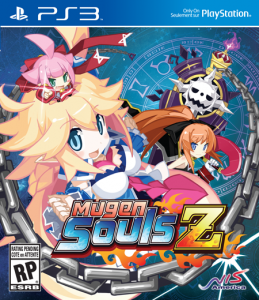 The original Mugen Souls released a couple years ago, with a sequel out last year in Japan only. However, that is now changing as NIS America has officially revealed a release date for the US. Mugen Souls Z will be arriving in the US in a little more than two months on May 20, exclusively for the PlayStation 3.
Created by COMPILE HEART and GCREST, Mugen Souls Z features a vibrant, free-roaming battle map, unique turn-based combat, and massive amounts of customization to quench even the most hardcore RPG fan's thirst. Top all of that off with billions of points of damage, player level caps of 9,999, and gorgeous art, and you, sir or ma'am, have got yourself one seriously fun RPG.
Look for Mugen Souls Z for the PlayStation 3 on May 20.