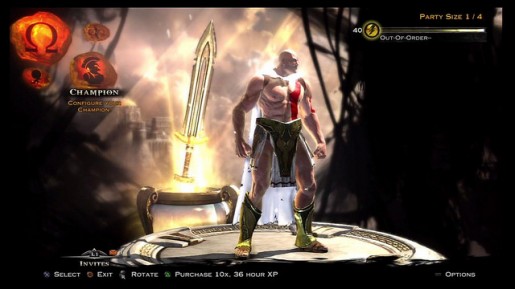 God of War: Ascension released a little more than a year ago on March 12 for the PlayStation 3. Albeit a little late, Sony is holding a special sale in honor of the one year anniversary of the game's release.
From now through next Tuesday, April 1, you can download the multiplayer DLC packs for the game at no cost. This includes both the armor and weapons packs that you can use. The XP booster add-ons for multiplayer have been discounted by 50% as well for those that are looking to jump in and get a little help to start.
Sony Santa Monica is also giving away a special cape and tattoo for free as long as you post right here through April 8. Not only will this be the only time you can get these for free, but it will be the only time you will be able to get it ever, so make sure not to forget to do it.