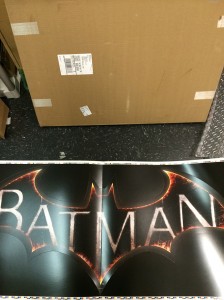 Game Informer will reveal the cover for its next issue that is said to reveal Batman: Arkham Knight.
The cover will be revealed sometime on March 4th. This will be Rocksteady's new Batman game that have been keeping a secret for a whole now. It's speculated the game will be called Batman: Arkham Knight, but this has yet to be confirmed right now.
All we have to do it wait till tomorrow for the cover to be revealed. It's almost certain at this point it will be a new Batman video game.