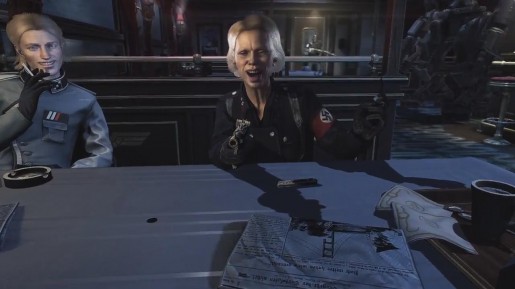 Wolfenstein was one of the first games to define the first-person shooter genre years ago and now the series is being brought back with Wolfenstein: The New Order. With a release exactly two months away, Bethesda has released two brand new videos for the game, one showcasing the game itself while the other talks with one of the developers who tells us more about the game.
The first video known as "On a Train to Berlin" is literally as it sounds, with you seeing a scene play out on the train that quickly goes south. The second video is known as "Know Your Devs" with MachineGames' Tommy Tordsson Björk. Both videos are definitely worth checking out as you get to learn more about the upcoming release.
Check out both videos below and look for Wolfenstein: The New Order on May 20 for Xbox One, PlayStation 4, Xbox 360, PlayStation 3, and PC.