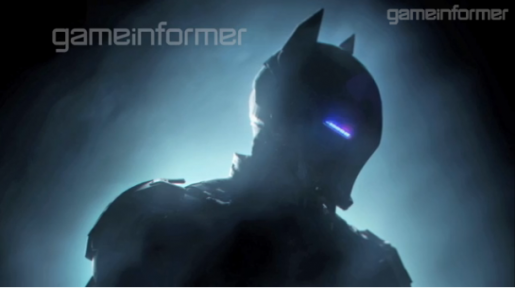 The information about Batman: Arkham Knight just keeps pouring in after its official reveal yesterday by Game Informer. All month long we are supposed to be told new things about the game, and today's video featured a very interesting tease by giving us an image of the brand new exclusive villain to the game, the Arkham Knight..
Later in the video, which sets up some of the story, we get a shadowed glimpse of the Arkham Knight, as seen above. In something that almost looks like Batman crossed with Iron Man crossed with Deathstroke, the Arkham Knight is definitely a mystery right now.
You can check out the exclusive video itself directly on the Game Informer website right here.