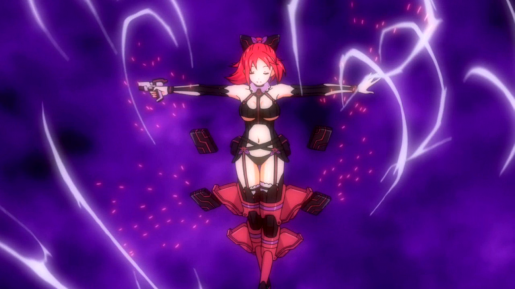 Lately, Atlus has been gradually providing us with videos for the upcoming Conception II: Children of the Seven Stars, most recently of the heroines themselves. However, with the release date of April 15 fast approaching, they have provided us with two separate videos based on the heroines today.
These two new videos introduce us to the green haired Chloe and red haired Chloe.
Ellie is the fan-favorite in the office thanks to her sparkly disposition and the literal stars in her eyes. It also helps that she has an extremely high magic attack stat.

And then there's Chloe, the super-genius older sister to your best friend Chlotz, who's so smart she's a teacher to the disciples. She doesn't mess around as a teacher in order to keep you and the other disciples in line, but that doesn't mean she won't let loose now and then…
You can check out the two brand new videos below that, just like the others, show some dialogue and combat for both characters.