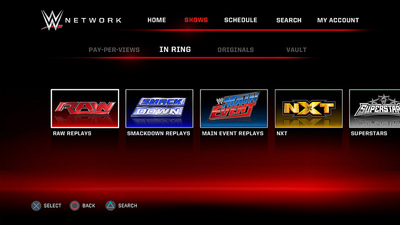 A new update has been released for the WWE Network app for PS4 owners.
The WWE Network itself is still being fixed on, but the PS4 app should run a little better than before. There is now a search function that has been added so that's good news as it was not there before.
Microsoft has revealed that the WWE Network app for Xbox 360 is still being worked on. Hopefully these problems can be fixed in time before WrestleMania XXX rolls on. Some people experienced problems while streaming NXT Arrival last night…
As mentioned before, the Xbox One will get the network later this year. It looks like the Wii U won't get the network at all.