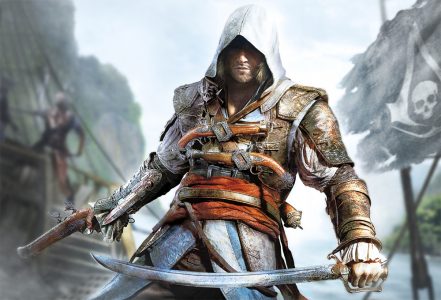 With the third quarter of the fiscal year ending on December 31, it seems about time to announce the sales numbers from the quarter, and now Ubisoft has done just that. While the numbers are in line with what Ubisoft mostly expected based on their projections, it is still a little disappointing for the company.
The sales for this period were a total of 520 million, which is 35.2 percent less than the same quarter last fiscal year. When combined with the totals from the first and second quarters year, Ubisoft has seen a drop of 24.8 percent compared to the 2012-2013 fiscal year.
The flagship game of quarter was pretty fitting as it was Assassin's Creed IV: Black Flag. Releasing across pretty much every console and as well as PC, the game sold 10 million sell-in units. Just Dance 2014 was also a big hit for the company with 6 million sell-in units. Rocksmith 2014 was a bit of a disappointment however with only 1 million sell-in units in the quarter.
Ubisoft CEO, Yves Guillemot believes that the lessened sales for this quarter were partially impacted by the impact of the new next generation consoles.
The launches of the PS4 and Xbox One were both hugely successful, with sales of these machines more than doubling those for the previous generation and confirming the growth potential of the console market in the coming years. Over the short term, the high quality of our titles – which is unanimously recognized by gamers – has enabled us to achieve our third-quarter sales target despite the transition period currently affecting the market.