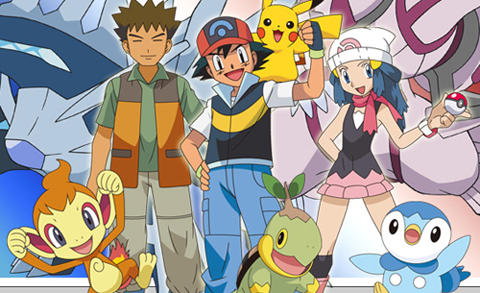 The Pokemon anime is in the middle of its 17th season and sees no signs of stopping anytime soon. However, the series has not made its way to any of the main streaming services, until now. Hulu now opened a special Pokemon section that holds the first season of the Pokemon Diamond & Pearl anime, The Rise of Darkrai movie, and the four-part Pokemon Origins special.
In the future, Hulu plans to add the currently airing Pokemon X and Y, along with three movies, Pokemon: Arceus and the Jewel of Life, Pokemon: Giratina & the Sky Warrior, and Pokemon – Zoroark: Master of Illusions.
Pokemon TV is still the better option for those that are planning to watch on their computer anyways as they have more options to choose from, but it is good that Hulu is getting in the game. Now it would be now if we could get the full series on either Hulu or something like Netflix. Power Rangers has all of its seasons on Netflix, so why not something like Pokemon?