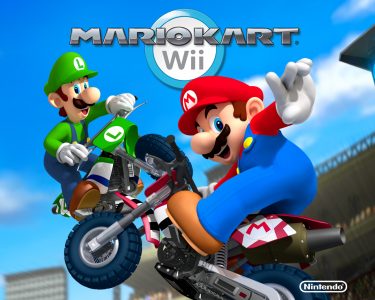 Nintendo has announced that it will be shutting off online gameplay for Wii and DS games.
Thankfully, online stores will remain open for both consoles. The closing of online services are for multiplayer gameplay, leaderboards etc.
Here's what Nintendo published on its official Australian website:
As of May 20th, 2014, the Nintendo Wi-Fi Connection service will be discontinued and it will no longer be possible to use online features of Nintendo DS/DSi and Wii software such as online play, matchmaking and leaderboards.

The Wii Shop Channel and Nintendo DSi Shop will not be affected however, and will continue to be accessible after May 20th.
If you have a Wii and/or DS console, make the most out of your multiplayer games as you might won't be able to play online for much longer.
Here are the online services that will remain running:
-Internet Channel
-Nintendo DS Browser
-Nintendo DSi Browser
-Nintendo DSi Shop
-Nintendo Wi-Fi Connection Pay & Play
-Wii Shop Channel
-YouTube
Here's the full list of games that are affected:
Wii

Animal Crossing: Let's Go to the City
Battalion Wars 2
Boom Street
Endless Ocean
Endless Ocean 2: Adventures of the Deep
Mario Kart Wii
Mario Sports Mix
Mario Strikers Charged Football
Pokémon Battle Revolution
Samurai Warriors 3
Super Smash Bros. Brawl
The Last Story
Trauma Center New Blood

Wii Ware

Dr. Mario & Germ Buster
Excitebike World Challenge
LONPOS
MaBoShi: The Three Shape Arcade
ThruSpace High Velocity 3D Puzzle
WarioWare: Do It Yourself-Showcase

Other

Wii Speak

Nintendo DS/DSi games

100 Classic Book Collection
Advance Wars: Dark Conflict
Animal Crossing: Wild World
Clubhouse Games
Custom Robo Arena
Diddy Kong Racing DS
Dragon Quest IX: Sentinels of the Starry Skies
Dragon Quest Monsters: Joker 2
Fire Emblem: Shadow Dragon
Mario Kart DS
Mario vs. Donkey Kong 2: March of the Minis
Mario vs. Donkey Kong: Mini-Land Mayhem!
Metroid Prime Hunters
Nintendo presents: Style Boutique
Picross DS
Pokémon Black Version
Pokémon Black Version 2
Pokémon Conquest
Pokémon Diamond
Pokémon HeartGold Version
Pokémon Mystery Dungeon: Explorers of Darkness
Pokémon Mystery Dungeon: Explorers of Sky
Pokémon Mystery Dungeon: Explorers of Time
Pokémon Pearl
Pokémon Platinum Version
Pokémon Ranger: Guardian Signs
Pokémon Ranger: Shadows of Almia
Pokémon SoulSilver Version
Pokémon White Version
Pokémon White Version 2
Professor Layton and Pandora's Box
Professor Layton and the Curious Village
Professor Layton and the Last Specter
Professor Layton and the Lost Future
Star Fox Command
Tenchu: Dark Secret
TETRIS DS
The Legend of Zelda: Phantom Hourglass
WarioWare: Do It Yourself

Nintendo DSiWare games

Metal Torrent
Mario vs. Donkey Kong: Minis March Again!
Sujin Taisen: Number Battle